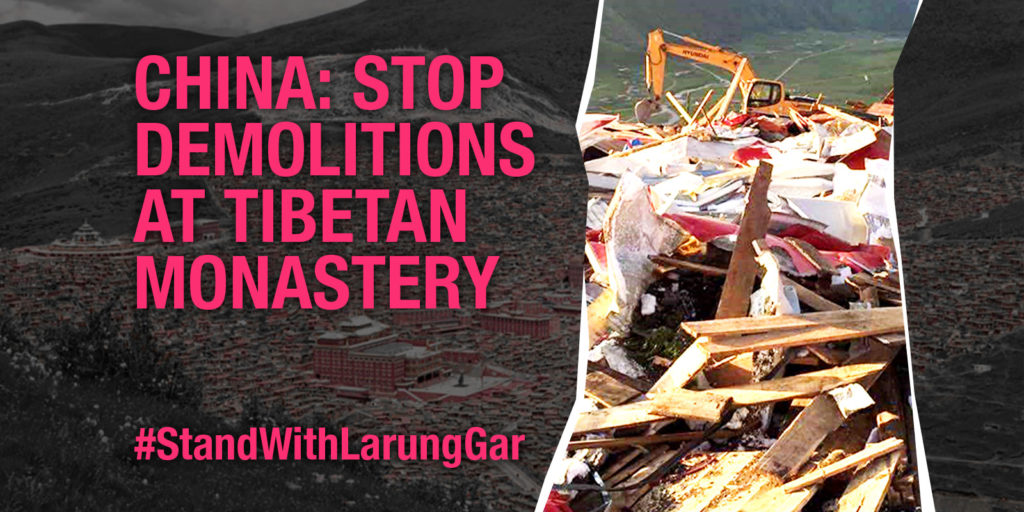 The world's largest Tibetan Buddhist academy, Larung Gar, is currently facing wide-scale demolitions by the Chinese government. The multi-year plan, which aims to downsize Larung Gar's population by 50% and evict and displace at least half of its 10,000+ residents, began on July 20th, 2016. The largest demolitions yet are scheduled for October 30.
On 19th October 2016 #StandWithLarungGar protests will be happening around the globe. Find one near you, or add your own.
Loading map...
Please join a protest near you.